Gang banged in a sex sling!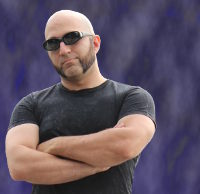 Hanging in a sex sling in the backroom of a bar, wrists and ankles chained, getting fucked by a huge cock in your ass, sucking on a dick in your mouth, hearing the other guys around you calling dibs on who gets to fuck which of your holes next…
It all started innocently enough. You walked into a bar to get a drink. Sure, it was kind of late. Maybe you were checking out a guy or two… But you never expected it to end up like this!
The problem is simple though. You're a faggot. And here you are, going and hanging around dominant men who take what they want. Like your ass.
Of course, you kind of like it. Am I wrong? Nah.
So Experience It
And that's why, if you haven't listened to My hypnosis recording "Ass in a Sling", you should. First I put you in a deep trance, then I let you hypnotically experience being in that backroom, hanging in a sex sling getting your holes filled by a line of guys.
As they fuck you, one after the other, filling you up and using you hard; you'll realize that you're right where you need to be, in a back room with your Ass in a Sling!
$20.00 Add to cart