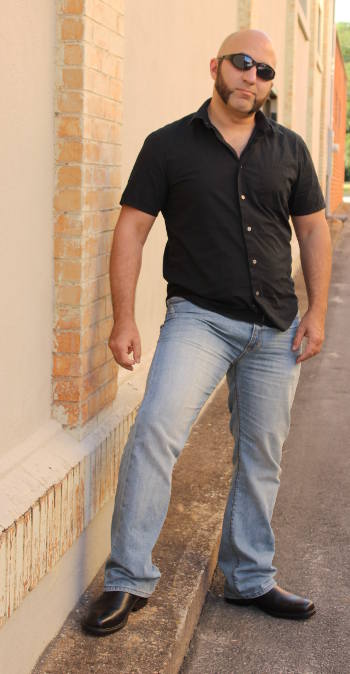 You try to hide it. Wear your mask. Pretend you're just a regular, everyday guy.
But you're not. There's just something about you. You can't keep your eyes off the hot guys. Off that bulge in their pants. Staring. Wanting. Needing. You want that cock in your mouth. You're just a dirty faggot, greedy for big, hard, cock.
Guess who knows your secret. That's right, the Shadow Priest knows. And I'm going to laugh at you, mock you. Maybe I'll let you suck it. Maybe I'll just tease you with it. Believe Me, I know how bad you want it.
In this hypnosis recording I begin using Multiple Induction Hypnosis, a whole new way of fucking with your head. My words coming at you from all directions, breezing right through into your unconscious, taking you deeper. Letting you feel that humiliation as I laugh at you for being exactly what you are. A Cockhungry Slut.
Cockhungry Slut hypnosis mp3
25 minutes.

$20.00 Add to cart