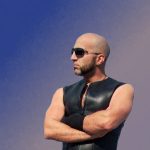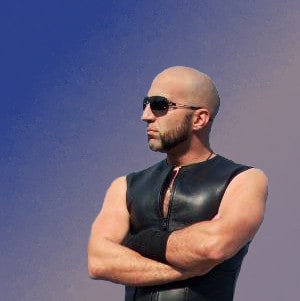 When you fantasize about a Master…
Do you picture…
A hot man?
A Dominant man?
A man who sees what he wants and takes it?
Do you picture him wanting and taking you?
Because for My latest hypnosis recording, I've decided to let you experience Me. To let you experience what it's like when I decide that your faggot ass is on My to-do list!
Set in My natural habitat, a public dungeon – you've been watching Me whip, flog and cane a succession of beautiful women. At the end of the night, everyone has gone, it's just Me, and you watching Me.
You thought I didn't notice you, but I did. And I've decided that I want to have some fun with you.
Soon I'm grabbing you, dominating you, humiliating you as I let you know what a faggot is really for. A real man's pleasure. And I'm slamming My cock down your throat and up your ass, which thanks to the magic of hypnosis – you're getting to feel on a deeper level.
When I'm done using you, when I'm done fucking you, when I've left you lying on the concrete floor with My cum leaking out of your ass, you'll know exactly what you are.
Master's Bitch
$20.00 Add to cart
About My hypnosis recordings
I've been producing BDSM hypnosis recordings for gay submissives since 2010. With a background in music production and a commitment to improving My hypnosis technique with each recording, I've established a reputation for being among the best in the field.
"Master's Bitch" is an example of what I consider a "scene recording", where I take you deep into trance, set up your unconscious to allow you to experience what I describe, then take you through a complete scene while you're in trance. Have lube handy, and expect to get off.